Remarkable
Stills Series
Since 1814 the Loch Lomond Distillery has been producing the finest single malt whisky. Situated on the banks of Loch Lomond it takes its name from this most picturesque and famous of all Scotland's lochs - often referred to as one of the world's natural wonders. Indeed, wherever in the world you may be, when you enjoy our whisky, you're experiencing the spirit of a very special place.
Release No.3


47 Year Old

The third and final release in our Remarkable Stills series.  A 47 year old single maltwhisky made using 100% unpeated spirit from our unique Straight Neck pot stills.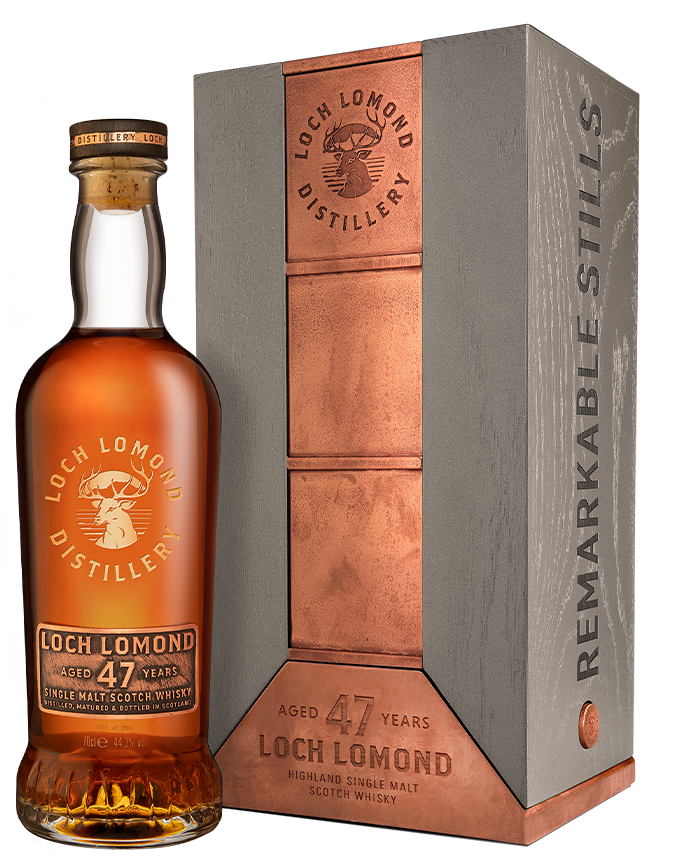 Release No.2


46 Year Old

This 46 Year Old single malt whisky is the second of three releases in The Remarkable Stills series, which celebrates our innovative and unique straight-neck pot stills.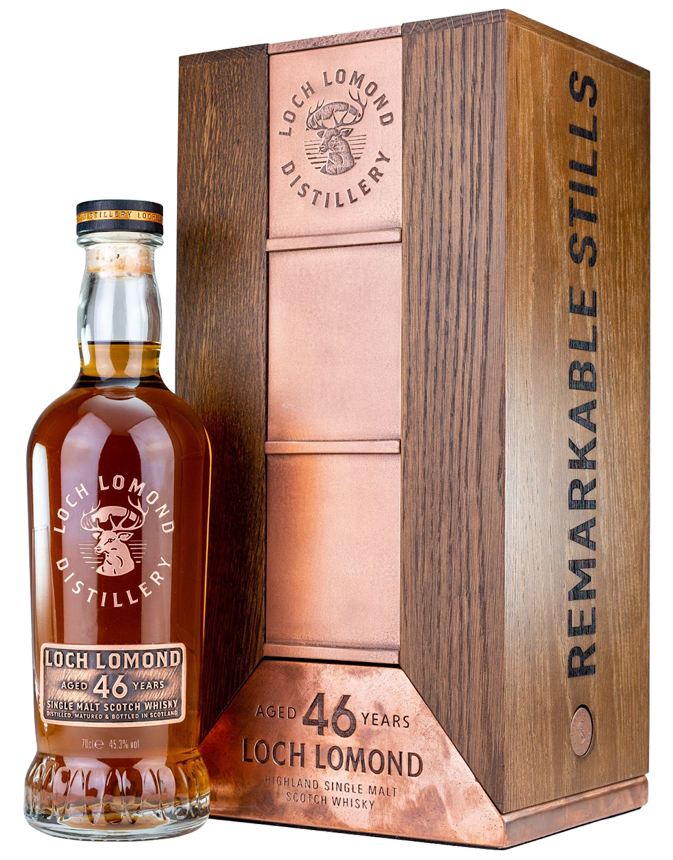 Remarkable
Stills Series
Our stills, which are unique to Loch Lomond, give our distillers more control of the type of spirit produced, allowing for greater separation of flavours, helping to create the distinct fruity characters that Loch Lomond has become famous for.
Our Remarkable Stills series holds some of the oldest and rarest spirits ever released by our distillery, celebrating the alchemy and engineering of Loch Lomond's whisky-making process.
When time and nature are left to work their magic, the results are truly remarkable.